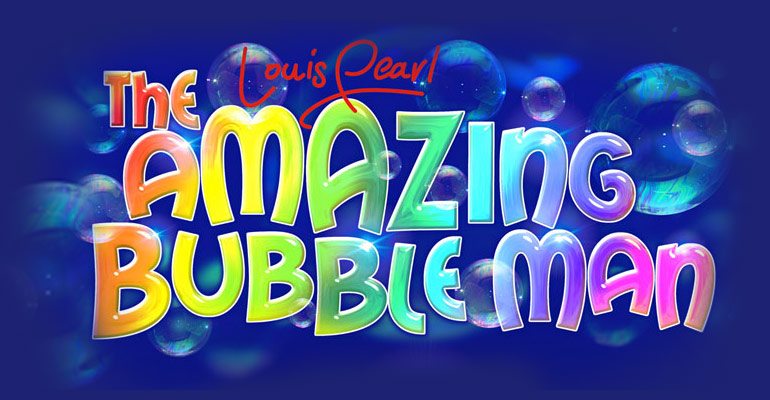 First of all, Norden Farm in Maidenhead is a lovely place! I had no idea what to expect when I got down there; but it has ample parking (Really? I'm THAT person?), a lovely front of house and bar and the food was great. To top it all off the staff are uniformly friendly and welcoming.
I will admit to being a little bit bumptious towards one of the ushers at the bar; but her smile and interest in what had brought me to Maidenhead. as well as her clear passion for the venue had me back tracking within an inch of my life! In a London theatre this lady would be an anomaly; yet in Maidenhead (which is only 30 miles away from London geographically, but a million miles away in every other sense) this attitude was standard: everyone had genuine smiles and really took an interest in the patrons having a good experience.
The lady had just had her family in to see the morning performance of the show that had brought me to Maidenhead: The Amazing Bubble Man and she was equally as enthusiastic about that. I can completely see why.
Norden Farm is a small arts centre, so there's barely a bad seat in the house and for almost everyone, at some point, the bubbles are in reaching distance. Whilst it is clearly a show aimed at children there were lots of adults in the audience that were just as fascinated by the Bubble Man's creations and bearing in that in mind a little explanation of what was happening might have made the performance a little more entertaining for the adults.
As it is the Bubble Man (actually called Louis Pearl) is accompanied by his wife Jet Black Pearl, who creates incredible music to suit the bubble action. She has the skill to not take attention away from the man himself, but also to subtly distract the audience when the pace has slowed or Louis is just sorting out a prop. She plays the flute, accordion and voice and uses a loop station (I had to look that one up) to create immediate and evocative music. She is simultaneously a rustic and innovative one woman band!
Here she is in action (sans Bubble Man!) it gives you a good indication of what I was struggling to describe above! The great thing about Jet Black Pearl is that she adds serious tension to the bubble action and makes it seem as thrilling as watching a stunt in a circus ring. Her own sense of fun and personality also brings character to an event that runs the risk of being, ironically, a bit dry.
As all good performers do, Louis Pearl takes his role as entertainer very seriously and is obviously very protective over his work. What he does with bubbles is incredible and children are enthralled; but his attempts at audience interaction and communication come across as either haphazard or killjoy-ish. Several times he got audience members up as volunteers and left them standing around the stage with nothing to do until he appeared to remember they were there. On another occasion he squirted a girl with water and when he offered her the chance to retaliate actually laid down rules!
His willingness to engage with the audience is admirable, but I think he would benefit from having someone help him actually structure what he does with the volunteers and how he speaks to them. In fact, the whole show would benefit from a bit of direction. Louis Pearl has an awesome talent, but has left himself floundering in a show that could be more exciting and engaging.
It's hard to describe what the Bubble Man does (which is why I haven't!) Take a look at this promo video and see for yourself!
For all the fantastic bubbles he created my favourite bit was at the end when he used a net to fill the auditorium with bubbles! Also the disco bubble I liked. And the space ship one that flew. Mind you, I liked the rocket too. And when he gave the child out of the audience antennae. No, actually, my favourite bit was when he made the u-shaped bubble with people inside. Or was it when he blew bubbles into bubbles?
Anyway, before I descend into madness take a look at one more promo video. This is the tour I am currently on
The Pirates of Treasure Island
. We're having a great time and are in Gravesend and Sevenoaks this week. Tickets are selling really well for both venues, but are still available, so BOOK BOOK BOOK!!!
Follow these links to get more info on all the exciting things in this blog!